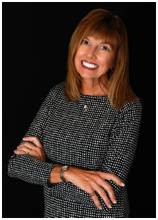 Welcome to Ageinista! Do you want to live the second half of life with meaning and excitement? You can, and Ageinista can help.
*Create the life you want
*Find your life purpose
*Live with passion
*Explore different work and life options
*Create your ideal retirement
*Rebuild your life after cancer
*Be happier
I invite you to join the Ageinista community and begin your journey to "living vibrantly in the second half of life."
Debbie Drinkard Grovum
Board Certified Coach
Testimonials
Debbie helped me to accomplish goals in 2014 I thought about when I retired in 2004; yes 10 years later. She held me accountable with her pre-session coaching worksheet that I had to complete before we met in person. It was the best decision I made since retiring. It is never too late to explore the possibilities life offers us! Thank you Debbie.
-Guy, Sarasota, FL
Debbie was instrumental to guiding me on my path of growth and discovery. She showed me the way to focus on my needs in an unselfish and guilt-free manner. Through her coaching I realized the only way to move forward is to put aside all other goals that will allow me to be open to the one goal that will allow me to be all that I can wish for and can obtain.
-Kathleen, New York
Clarity is a good word to describe the result of my coaching experience with Debbie. She helped me to recognize my priorities, explore options and to feel a sense of accomplishment about my progress on retirement planning. Her guidance helped me to enjoy the process while working towards the end goal.
-Client, Minnesota